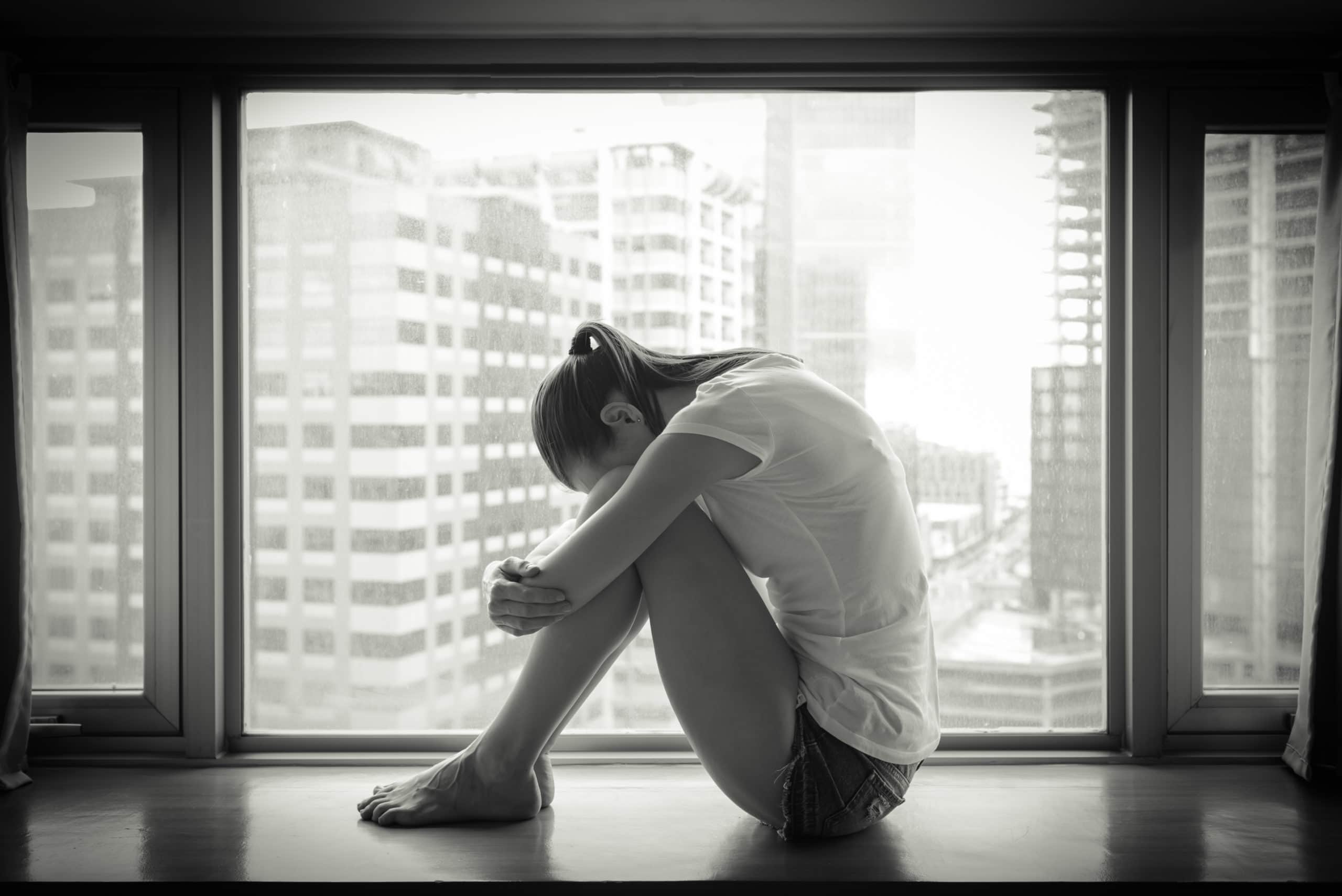 Start Living with Joy Using Hypnosis for Depression
Few things are worse than struggling with a mental health issue like depression. While you may never live through such an experience, a significant percentage of people worldwide suffer from depression at some point in life. Many people with depression struggle for years to find an effective treatment method, tailored to their needs.
Hypnosis
Have You Tried It Yet? It Really Works!
How Common is Depression?
Depression currently affects over 16 million adults in the United States, with this figure growing daily. In 2016, an estimated 10.3 million U.S. adults aged 18 or older had at least one major depressive episode with severe impairment, meaning it caused problems with relationships, jobs, and overall quality of life. Depression affects people of all ages, including adolescents. It can manifest in a variety of symptoms, which can make it difficult to diagnose at times. Individuals with depression will experience a variety of symptoms, including, but not limited to:
Trouble concentrating, remembering details, and making decisions
Fatigue
Feelings of guilt, worthlessness, and helplessness
Pessimism
Insomnia, early-morning wakefulness, or sleeping too much
Irritability
Restlessness
Loss of interest in things once pleasurable, including sex
Overeating, or appetite lossAches, pains, headaches, or cramps that won't go away
Persistent sad, anxious, or "empty" feelings
If you have experienced any range of these symptoms, you may greatly benefit from hypnotherapy for depression. In order to facilitate overall wellness, we strongly recommend treating emotional health as seriously as physical health, seeking treatment when necessary.
Hypnosis as an Effective Alternative Therapy
Hundreds of case studies suggest that hypnotherapy can effectively treat depression and other mental disorders. One study published by the American Journal of Clinical Hypnosis found that hypnotherapy for depression can help patients improve 76% more than in other intervention programs.
Treatment for depression varies from case to case and can include talk therapy, medication, and even exercise. However, in more recent years, many people have sought out alternative treatment options to use in conjunction with mainstream treatment and therapy methods. More and more patients have started to look into natural remedies such as hypnosis to help treat their depression and anxiety symptoms. Keep in mind that treatment of any kind should always include discussions with your care provider.
Treating Depression with Self-Hypnosis
Hypnosis is an incredibly versatile tool that can be applied by a seasoned hypnotist, or by applying the techniques of hypnosis to oneself; in other words, self-hypnosis. . As indicated in the name, self-hypnosis involves the user applying highly effective hypnosis techniques on themself in order to 'reprogram' the brain for positive change.
If you prefer to take charge and create change in your own life, consider using self-hypnosis with Self-Applied Hypnosis Techniques. In this program, you'll be empowered to tap into your own subconscious in order to 'rewire' your mind and facilitate change. You'll discover the unlimited possibilities that self-hypnosis can offer as a natural and effective therapy.
When you get started with the content, you'll have access to everything practically beneficial to the art and science of self-hypnosis. We've provided hypnosis audios, a detailed coursebook, trance-talk, quizzes, and more which can be accessed 24/7 - all on one page! Sign up for Self-Applied Hypnosis Techniques and you can look forward to:
Healing traumatic memories that could be causing depression
Instilling desire and vigor to deal with the underlying issues
'Reprogramming' your mind to facilitate healing
Uncovering a new-found intimacy with the self, which can decrease lonely, empty feelings
Is self-hypnosis effective for Treating Depression?
Self-hypnosis for depression is incredibly effective for a number of reasons. The mind holds infinite capacity for solutions or for problems. With hypnosis, you strengthen your connection to the solutions. The application of Self-Applied Hypnosis Techniques can be personalized according to the user's needs. Self-hypnosis offers a tailored treatment method in a sea of one-size-fits-all approaches to depression. With hypnosis techniques, it becomes easy to create lasting change in your life. There is plenty of research on the benefits of self-hypnosis. For example, a study by the International Journal of Clinical and Experimental Hypnosis found that self-hypnosis is highly effective when utilized regularly in primary care.
General Benefits of Hypnosis for Depression
Hypnosis offers a variety of physiological, mental and emotional health benefits. You may find that after partaking in hypnosis for depression, you notice improvements to other facets of your life, such as general well-being. You might be looking for an improvement in mood or habits, and notice that your sleep has gotten better as a result. Many clients report a feeling of lightness and clarity after finishing a session of self-hypnosis or hypnosis.
Unlike drug treatment, hypnosis for depression has no side effects. You can combine your hypnosis practice with other depression treatment methods, such as medication, with no issue. However you choose to apply hypnosis, there is no 'wrong' way to do so. Hypnosis is a practice that produces different experiences each time, with benefits to be had from each session. Additionally, there is no individual who cannot be hypnotized or self-hypnotized. It is a form of therapy that can be accessed by anyone who is willing to have an open mind and try something new.
Change Your Life Today With Hypnotherapy
The path toward a depression-free life can be incredibly challenging. If you are on this path and are ready for a natural treatment option, hypnosis is right for you. Using hypnotherapy, you'll learn how to restore your excitement for life and move through challenges in a healthier manner. When you choose to use Self-Applied Hypnosis Techniques you'll discover the power of communicating with the subconscious mind.
If you are ready for change in your life, it's time to take the power of your mind into your own hands. Learn more about Self-Applied Hypnosis Techniques or book an appointment with us to get started today!
*If you or someone you know is feeling desperate, alone or hopeless, call the National Suicide Prevention Lifeline at 1-800-273-TALK (8255), a free, 24-hour hotline available to anyone in suicidal crisis or emotional distress.*
Sometimes clients will feel an instantaneous improvement, while others report a more gradual transition. Keep in mind that every session will make an effect, but there is no need for ongoing treatment as hypnosis is not a long-term therapy.
Yes! The goal of the practitioner is for the client to feel safe and secure throughout the session. At no point in your session will you 'lose control' of your mind -. In fact, hypnotism is entirely a self-controlled experience and cannot harm you.
Absolutely! Technically speaking, all hypnosis is self-guided since any change that happens in the brain, body or mind is allowed through the client's participation. Self-Applied hypnosis helps to change not only habits, but your overall sense of self i.e. self-care and self-confidence. If you are interested in using Self-Applied hypnosis techniques, access the material and take control of your own mind!
Absolutely, hypnosis can be applied in combination with other treatment methods such as medication, exercise, therapy, etc.
There is no need to prepare for the session. Your presence and willingness to participate and follow instructions is enough! The idea here is to allow the practitioner to gently guide you through the session, in other words, there is no additional work needed on your end until after your session, when you might be given optional exercises to complete on your own.If self-applying hypnosis preparation can be as simple as simple and instantaneous or as intricate as is your preference.
For the best results, you might choose to define measurable goals, avoiding the use of terms like 'good' or 'better'. For example, 'I want to reduce the amount of panic attacks I have in a week'.
Yes, hypnotherapy for depression can be performed over the phone or on a video call. It's just as effective virtually as it is in person. Plus, you get to dial in from anywhere and enjoy the comfort of your own space!
Hypnosis has the ability to make beneficial, permanent changes to your subconscious, your brain, your story. Many outcomes are possible and there are thousands of supporting case studies proving the permanent success and effectiveness of hypnosis; the individual is the deciding factor.
Hypnosis can help with any and all kinds of depression, including, but not limited to, those listed above. There is no type of depression disorder that hypnosis cannot at least help for symptoms.
There are no side effects from hypnotherapy. Directly after your session you might feel tingles throughout the body and perhaps some light-headedness that usually goes away after a few minutes. On the contrary, most people report feeling lighter and more serene for the first couple of days after their session.
Anyone who is willing can participate in hypnosis. There is no such thing as a person who cannot be hypnotized. Hypnosis is an ancient technique that transcends the client's level of intelligence, financial standing, lifestyle, etc. If a person can understand language, they can be hypnotized…we're all already hypnotizing ourselves.
No, you do not have to be in any certain state in your session. Your practitioner will determine which styles of hypnotism to apply. These may be conversational, waking states or deep states of relaxation. There are no rules for your state of mind during hypnosis.
Yes you can drive directly after your session. You may feel more relaxed afterwards but you might also feel more energized and focused.
It is best to have a sense of privacy, even from family members. But if you feel absolutely dependent and can only be comfortable with an additional guest, this may be allowed by your hypnotist.