Self-Applied Hypnosis Techniques
Learn self-hypnosis techniques.
For Beginners and Professionals alike.
For Beginners and Professionals alike:
Expanded Concepts and Techniques
Start from the very beginning for a complete background and functional use of hypnosis! A self-directed framework covering 10 lessons for applying hypnotism to your day-to-day life. Whether solving problems, mental blocks or working through anxiety or other goals, begin using the capabilities of hypnosis easily.
Ongoing access to the exclusive content and exercises will allow you to revisit any areas you hope to expand upon at any time.
After Self-Applied Hypnosis Return For:
Further specialized study
Virtual class interaction
Upon completion of Self-Applied Hypnosis, we encourage you to further your endeavors with hypnosis! Your Self-Applied Hypnosis final assignment is required ahead of the Hypnosis Training Classes. This series includes six weeks of guided tutor support and group practice. This is an immersive experience that covers a more detailed use and application of the skills and techniques learned in Self-Applied Hypnosis.
Upon purchase, you will receive full access to the materials. Classes launch quarterly, after purchase you can select your choice of open training dates.
This course
changed my life!
"This course has been life-changing for me!
Things have changed for me for the better. I have been able to apply the teachings of hypnosis to my everyday life.
I feel like the teachings from this course helped me learn how to become in a good place. This has helped me change my mind and has made me a positive person and has given me confidence.
This confidence allowed me to share the teachings from this course with others. I feel like this course is truly valuable and I would recommend this course to anyone"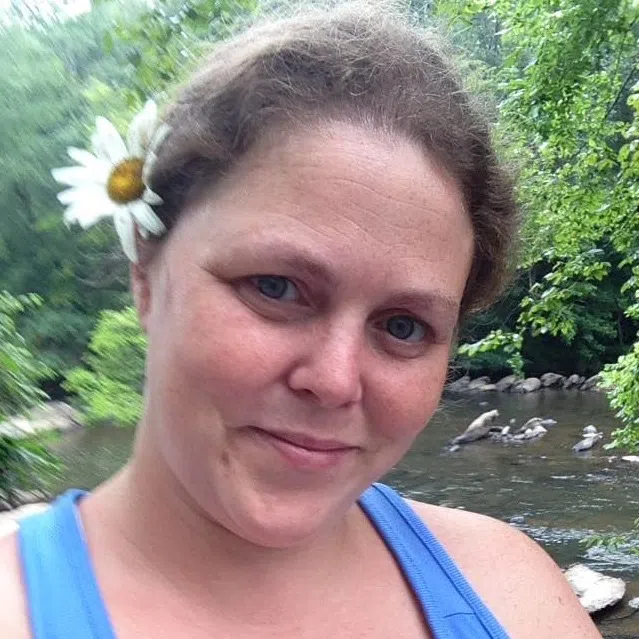 Practical value
to use right away!
"Everything you want to know about being a hypnotist and actually succeeding in the profession is right here in this course!
With each recording, you can see and hear Lauren's passion and desire in providing actionable and practical value you can use right away.
What I like most is that Lauren shows you step-by-step how to break into the profession with the most meaningful impact.
Lauren leads by example and the fact that she already has an established and thriving hypnosis practice proves this is a realistic avenue for anyone wanting to make a difference in the world."
Easy and
effective strategies!
"I absolutely loved the Modern Day Hypnosis Training!
As a medical professional, I am always searching for continuing education classes that are going to benefit my connection and understanding of my patients and I feel this training did exactly that.
The modules were super easy to work through and it was an enjoyable process with lots of different styles of learning which I appreciated.
Hypnosis has had such an impact on my ability to better serve my patients and connect with them on a deeper level to help them change negative beliefs so they can change their story!"
Work one-on-one with Lauren for a personal hypnosis immersion. Virtually experience the state of change from the comfort of your own home!
Experience Intensive Quantum Hypnosis from Lauren along with Enneagram and Astrological Consultation with masters of craft. This is a 5-week acsension process.
When you're ready to take the power of hypnosis into your own hands, these materials will explain the simplicity and subtlety of techniques that influence your mind!
Self-Applied Hypnosis
Start from the very beginning of what you need to know for a complete background and functional use of hypnosis!

A 6-week self-directed framework for applying hypnotism.

Prerequisite for Hypnosis Training
Hypnosis Training
Upon completion of Self-Applied Hypnosis you are invited back to further your endeavors with hypnosis!

Weekly meetings with tutor support provide an immersive experience that covers use of the skills and techniques.
Bundle Package
Whether learning for self-use or to apply these techniques for others; both programs apply this time-tested modality for improving life and empower the mind!

A 6-week self-directed framework for applying hypnotism.

Weekly meetings with tutor support provide an immersive experience that covers use of the skills and techniques.
How can self-hypnosis help
The Self-Applied Hypnosis materials includes everything you need to be successful with self-hypnosis, and even the ability to use what you learn to help others as well. Hypnosis allows you to achieve any goal possible within the construct of the subconscious mind. This is everything in our physical, mental, emotional, and even energetic realm of experience!
If you're trying to break habits, patterns, or push past mental blocks these materials will empower you to do just that. Suggestive therapy is a tried and true practice that will allow you to experience a more open flow to your life, allowing you to move through it with ease. You do not need to understand the mind in order to influence it - you just need to know how to give it the right instructions - and hypnosis is exactly that.
How the materials work
We have demystified these time-tested practices of subconscious interaction to deliver the core process in 10 easy-to-follow lessons. Each lesson is less than 20 minutes and we've included a simple coursebook to condense each concept and method along with scripts and exercises to give you power over your mind.
Fully grasp each concept and build confidence
Liberate yourself from sabotage and understand the cores of therapy and coaching to deliver your own lasting habit change. We've included demo videos and sample hypnosis audios to further illustrate how this technique works and to give you the full experience of eliminating doubts or fears while learning to build lasting confidence and true subconscious freedom.
Understand the history
Learn the history of hypnosis to understand how these powerful techniques have not only shaped psychology but how you're already, unknowingly, using hypnosis in your everyday life. You will begin to understand the various personal personas your subconscious can play and then how to use this character rolodex to expand your focus and improve that self-commitment to your goals. Committing to your goals is the first step to achieving them!
Implement hypnosis; overcome stressors
There is an ongoing process of self-hypnosis happening through the pictures we hold in our thoughts and beliefs. Once you know how to use the mental art of story-feeling, you liberate your life to a state of pure possible potentials!
These materials not only break down the parts of hypnosis, we supply you with ample strategies and scripts to implement this into your daily life if you'd like, or as a one-and-done blueprint to reset stress or fears, and get on with living your best life now.
Hypnosis is linked back through history, and in current modern times, as the most effective behavioral change strategy. You can use what you learn to enhance your own life or, if you choose, to support others around you. These materials offer everything you need for hypnotizing yourself or becoming a true professional in hypnotherapy, with a simple and immersive platform that will have you excited to take the next steps!
What are the materials?
Self-Applied Hypnosis is a simple 5 part series with easy to follow, self-led modules. With lifetime access you can come back to the materials as desired; it's all there.
The program consists of:
10 Lessons
PDF Coursebook to complement and expand on lesson videos
100+ Practice Scripts
Hypnosis Audios to boost your confidence and skillset
Optional Quizzes and Exercises
Demo Videos
Self Hypnosis Exercises
Hypnosis Training covers deeper and expanded use of the skills and techniques learned in Self-Applied Hypnosis. We'll go over a few branches not touched on in Self-Applied Hypnosis so that you have almost every tool imaginable for your hypnosis endeavors, even as a career hypnotist.
In addition to the materials which are delivered immediately upon purchase, you'll register for your choice of training times ( quarterly) to review lessons, cover concepts, and get real hands-on experience with a tutor and even practice with your peers. SELF-APPLIED HYPNOSIS IS PREREQUISITE FOR HYPNOSIS TRAINING - even for seasoned hypnotists. Because Self-Applied Hypnosis covers all of the foundational principles, you'll want to give yourself enough time (3 weeks minimum) before joining the Hypnosis Training classes. You can purchase both programs together and join classes at your leisure - even months later if you like!