You are your best Hypnotist
You know more already than you think you do. You have all the necessary tools to enhance your brain - and your life - for the better!
Hypnosis is the most ancient and most effective modality for changing behaviors and for achieving ANY goal. Let me give you the core concepts and empower you in taking control of your own mind.
When you're ready to embrace the possibilities of the mind, self-hypnosis is the process to get you where you want to go.
Want to learn more before signing up?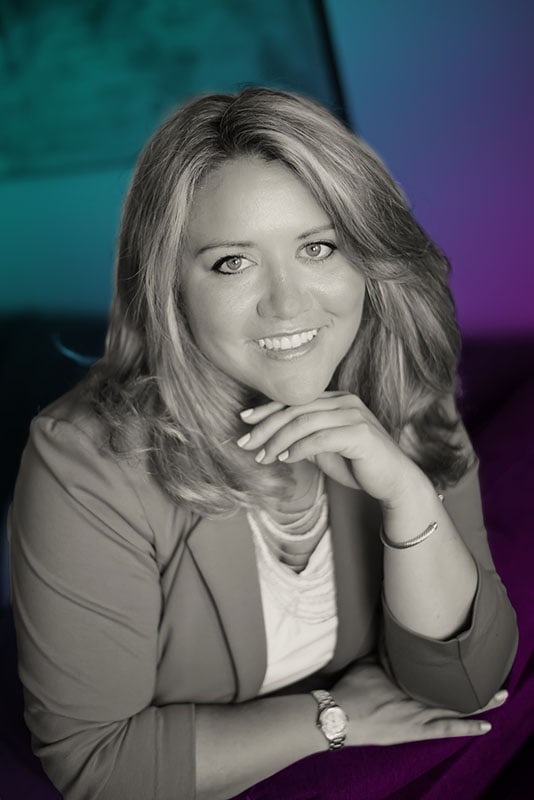 Testimonials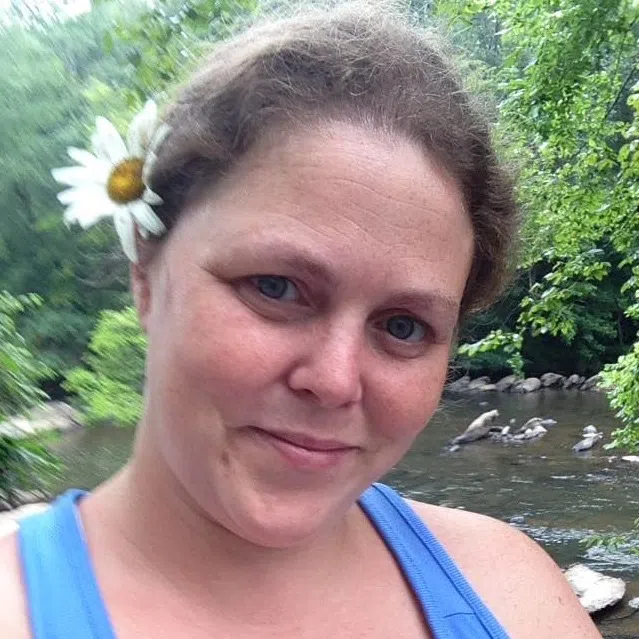 Working with Lauren has been an amazing experience.
"Since this was my first experience with hypnosis I wasn't sure what to expect. At the first session, I immediately felt comfortable with her. She listened with great care and made sure that she understood what I was hoping to achieve. Lauren also draws on a wealth of knowledge that she generously shares. Her approach is positive, wholehearted, intuitive, and integrative. I definitely want to continue working with her and highly recommend her!"
Kathy K.
Definitely recommend!
"Lauren is awesome. I noticed huge improvements in daily bad habits that I've been trying to break for a while. I've never had really bad anxiety or anything, but I noticed after a couple sessions, going through the day just felt easier. Like I was a bit floaty. Less anxiety I didn't know that I was experiencing, if that makes sense. Just seems like my outlook as a whole has shifted in a more positive direction. Definitely recommend!"
Brian S.
Feeling so much better.
"I have been feeling so amazing since seeing Lauren. She's so great at what she does. I would highly recommend her to anyone who needs any assistance in this department. I look forward to seeing her again. Thank you for helping me and in advance also as we continue our journey of feeling so much better."
Joycelyn H.
How can you improve your life with self-applied hypnosis
What more could self-hypnosis do for you?
Join the

Free Self-Hypnosis Live Demo

to see how self-hypnosis can help you.
How can self-applied hypnosis help?
You are your best hypnotist.
The Self-Applied Hypnosis materials includes everything you need to be successful with self-hypnosis, and even the ability to use what you learn to help others as well. Hypnosis allows you to achieve any goal possible within the construct of the subconscious mind. This is everything in our physical, mental, emotional, and even energetic realm of experience!
If you're trying to break habits, patterns, or push past mental blocks these materials will empower you to do just that. Suggestive Therapy allows you to take control of the subconscious beliefs motivating your behaviors. You do not need to understand the mind in order to influence it - you just need to know how to give it the right instructions
- and hypnosis is exactly that.
Harness the Natural power of your unconscious mind!
Implement Hypnosis; Overcome Stressors.
There is an ongoing process of self-hypnosis happening through the pictures we hold in our thoughts and beliefs. Once you know how to use the mental art of story-feeling, you liberate your life to a state of pure possible potential!
These materials not only break hypnosis down for you, but we supply you with ample strategies and scripts to implement this into your daily life. You can also use these materials as a one-and-done way of resetting stress or fears, and get on with living your best life now.
Self-Hypnosis is Life Changing.
Experience it by yourself.
Hypnosis links back both through history and modern times, as the most effective behavioral change strategy. You can use what you learn to enhance your own life or, if you choose, to support others around you. These materials offer everything you need for hypnotizing yourself or becoming a true professional in hypnotherapy, with a simple and immersive platform that will have you excited to take the next steps.
Fully grasp each concept and build confidence!
Liberate yourself from sabotage and understand the cores of therapy and coaching to deliver your own lasting habit change. We've included demo videos and sample hypnosis to further illustrate how the techniques work. This allows you to eliminate doubts, and build lasting subconscious freedom.
What is self-applied hypnosis and hypnosis training?
Learn to hypnotize yourself
For Beginners And Enthusiasts Alike:
Templates for 100s of goals or uses
Simplified Concepts on the Entirety of Hypnosis and the Mind
NLP and TranceTalk Content for Subliminal-Learning
Start from the very beginning for a complete background and functional use of hypnosis. 24/7 life-time access to a self-directed framework for applying hypnotism. Whether solving problems, mental blocks or simply interested in attaining a current desire, begin using the capabilities of hypnosis easily. Ongoing access to the exclusive content and exercises will allow you not only to revisit any areas you hope to expand on but also to visit any new areas you develop motivation for at any time.
Help Others Through Hypnosis
After Self-Applied Hypnosis Return For:
Further Specialized Study
Virtual Class Interaction
Guided Tutor Support
Upon completion of the Self-Applied Hypnosis Techniques, we encourage you to further your endeavors with hypnosis! The training includes 6 weeks of guided tutor-support and peer practice. This is an immersive experience that covers a more detailed use and application of the skills and concepts learned in Self-Applied Hypnosis Techniques. Completion of Hypnosis Training makes one eligible for certification; certification is achieved through meeting requirements and is not a part of the materials or classes purchased through the training.
What's included in self-applied hypnosis
How The Materials Work?
There are simple processes that you can use to direct your mind in connecting to really anything. This changes your mind AND you are the best capable person to do it.
You are your BEST therapist or coach.
We have demystified and deliver these time-tested practices in 10 easy-to-follow lessons.
The Program Consists Of:
Active Listening Video Content
Passive-Listening Video Content
PDF Coursebook
100+ Practice Scripts
Hypnosis Audios
Optional Quizzes and Exercises
Demo Videos
Understand The Reality Of Hypnosis
There's centuries of evidence, case-study after case-study, hard documented reality all demonstrating that hypnosis has been used as a means-to-an-end for all manner of physical result. These powerful techniques have not only shaped psychology but you're already, unknowingly, using them in your everyday life. You will begin to expand subconscious focus, which improves commitment to your goals. Simply accessing these materials begins the implementation of your goals.
What Are The Materials?
Your access to hypnosis anytime you want to use it. Exclusive online-content which makes hypnosis available and possible for you. Come back to the materials again and again, whenever goals or interests change. Focus on the portion of materials which is most relevant for your goal now and come back to discover a whole new side of the product when goals change.
10 lessons covering all necessary tools and concepts are delivered as both instruction, in active-listening, and narration, in passive-listening. You'll enjoy that the active listening delivery is for conscious-focus and engagement with the material while passive listening is for easy, done-for-you, right-brain absorption.
The passive-listening video content is delivered in TranceTalk, with LP visuals, so that you are able to subconsciously absorb the material. The active-listening video content is delivered in direct speech for easy note-taking purposes along with highlighted, easy-to-read, subtitled visuals. You'll also have a coursebook with expanded concepts and graphics to help you connect to the options of hypnosis styles. Further, there are practice scripts and, although you'll understand the live-time experience of state-change (meaning the core of how hypnosis functions without 'parroting'), you will have 100+ completed templates for immediate application towards an array of goals for both self and others.
Several hypnosis audios support your understanding of these tools and are also available for you to simply press 'play and immediately benefit. These are essentially hypnosis sessions for different goals. Use these anytime you need.
Optional quizzes and exercise are one more way of compounding and reviewing the techniques as we so often learn by doing.
Demo videos break down and allow you to follow the techniques so you are able to recreate them for yourself.
Experience it. Benefit From it - Then Take it Further
You have everything you need through Self-Applied Hypnosis Techniques to benefit endlessly and infinitely from what Hypnosis can do for you. The efficacy of the Modern Day approach is based on building blocks and core philosophies that are attained in the Self-Applied Hypnosis Techniques.
Once you understand the core building blocks of the Modern Day approach, the Training is a vast deepener and compounder to utilizing these effectively with anyone.
Hypnosis Training delivers all new lessons, scripts, coursebook, workbook, exercises, recordings, etc. which you retain lifetime access for. Additionally, class launches are ongoing, so you are able to join at a time that's best for you.
Access self-hypnosis techniques
Start from the very beginning for a complete background and functional use of hypnosis. These programs cover every foundational aspect needed to learn, understand, practice, and apply this time-tested modality for improving life and empowering the mind! Whether solving problems, mental blocks or simply interested in attaining a current desire, begin using the capabilities of hypnosis easily.
Ongoing access to the exclusive content and exercises will allow you not only to revisit any areas you hope to expand on but also to visit any new areas you develop motivation for at any time.
Learn From A Nationally Recognized Hypnotherapist
I help people achieve their goals quickly and easily with lasting results through the power of hypnosis, using visual imagery and mental dialect. Anyone capable of understanding the English language and willing to participate in following instructions can be hypnotized. During any session, the hypnotist is simply facilitating the experience and offering guided imagery, you remain in control the entire time. There are no fears of mind control or needing to be susceptible to hypnosis, everyone can intentionally enter this natural mind state we call 'hypnosis. These techniques are very helpful for people wanting to change habits or improve performance.